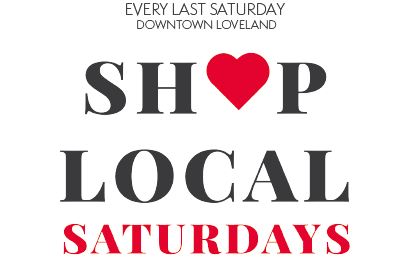 Shop Local Saturdays
One of downtown Loveland's signature events, the Downtown Business Alliance (DBA) and participating retailers work together to host our Shop Local Saturdays event on the last Saturday of every month.Each independently owned business offers an exclusive promotion on event days, such as a special discount or free gift with purchase. All the buzz is around supporting small businesses and keeping our dollars local!
WHY SHOP LOCAL?
Small businessesgive back more to your community.
Small businesses makea major economic impact.
Small businesses providebetter customer service.
Small businesses providegreater access toproduct diversity.
Small businesses create a sense of community.
Small businesses create local job opportunities.
Follow Downtown Loveland on Facebook to see what's new with our participating Shop Local Saturdays shops and find out about their exclusive promotions. Preview fresh seasonal inventory and learn about special events, sales and discounts!