Every town offers a distinctive mix of retail hot spots and Loveland is no exception. Colorado's Sweetheart City is known for its extensive sculpture collection and an abundance of very creative residents. Some make wearable art or design collectibles. Others know just where to find the most tempting baubles for their local boutiques. 
Beyond the artists, makers and locally owned shops and galleries, Loveland also boasts a bevy of brand-name stores, small boutiques and beloved restaurants – over 70, in fact – at The Promenade Shops at Centerra. Allow time to meander among the options in this outdoor mall setting, and to visit Chapungu Sculpture Park's 82 monumental stone sculptures from Zimbabwean artists located adjacent to The Promenade Shops on 26 tranquil acres. 
Shop Loveland's Visitors Center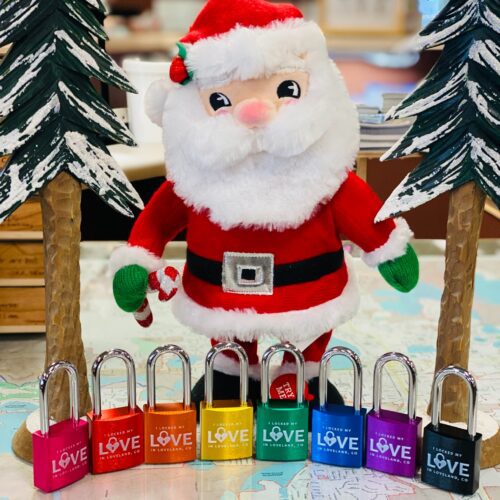 Raid this one-stop all-things-Loveland shop – The Loveland Visitors Center (5400 Stone Creek Circle, Loveland) is oh-so-much-more than a place to pick up pamphlets. Featuring merchandise from more than 25 local Loveland artisans and manufacturers, including glass hearts, bronze sculptures, locally made clothing and jewelry, gifts, toys, books, and local food items, this is a Visitors Center on steroids. Artists and makers include:
Annual Collectible Ornament: Each year, the Loveland Winter Holiday Council partners with a local artist to produce a limited-edition collection of holiday ornaments. This year's ornament, "Flower of Life" by Carey Hosterman, celebrates life's wonderful experiences despite a world full of challenges. Each ornament is one-of-a-kind, numbered, and includes the artists bio and the meaning behind the design.
HeARTs of Glass: Loveland Artist Donna Gordon's sculpted-blown glass hearts are truly exquisite. Donna's hearts have become her signature pieces and are favored by collectors; she also crafts glass flames and bottle stoppers.
Peak to Peak Pottery: Potter Ruth Hartman is a member of the Northern Colorado Potters Guild and lives in Loveland, Colorado. Ruth creates one-of-a-kind functional pottery and each piece is individually thrown on a potter's wheel and trimmed. Her glazing technique reflects her love of the mountains.
Alcohol Ink Hearts: Christine James' art and jewelry pieces are inspired by "the Creator's amazing palette of colors" on display at the base of the Rocky Mountains in Loveland. Christine's one-of-a-kind jewelry pieces are made using alcohol ink, which creates stunning vibrancy and fluidity in each unique piece.
Wood Creations: Mountain Craftsmen owners John Metcalf and Marc Kray create bold, distinctive products including small furniture, home and office décor pieces, and artwork. This duo uses materials ranging from domestic and exotic woods to glass and poured epoxy resin to create their pieces. They are known for their exquisite attention to detail.
Wooden Ornaments: Husband-wife team Mitch and Bre Staut founded a wood décor company during the pandemic. Look for their unique-to-Loveland wooden ornaments on the Visitors Center tree.
Recycled Guitar String Earrings: Loveland artist Sandi Nelsen is an accomplished mosaic artist; her work is exhibited in several states in both public and private collections. Sandi's recycled guitar string earrings feature her artistic mosaic designs displayed on guitar strings upcycled from local musicians.
Papa Joe's Honey: Papa Joe is a Loveland Bee Helper who creates local, unprocessed honey, comb honey, creamed honey, candles, and healing creams and balms made with beeswax.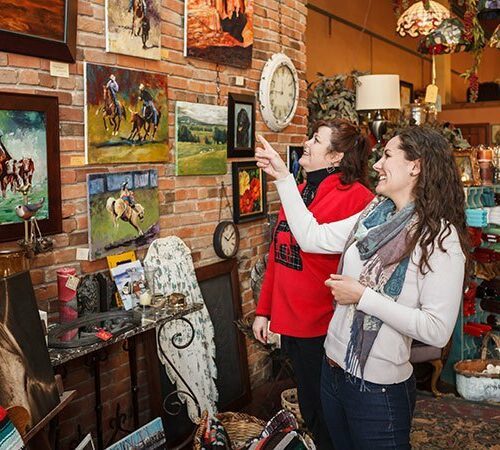 Downtown Loveland is truly the heart of the city where you'll find locally-owned shops and boutiques…no chain or box stores here. Some of our favorite stops include:
Adobe Design Boutique (4113 W Eisenhower Blvd., Loveland): Located on the west side of town in a former winery, this local boutique offers high-end fashion and accessories, whimsical garden decor and rustic home goods. Explore the sculpture garden and discover a life-size cow statue, metal art designs and other garden goods.


PILAR Boutique (136 E. 4th St., Loveland): A downtown boutique specializing in soft, comfortable and trendy women's clothing.


Vintage Willows Boutique (202 E. 4th St., Loveland): A trending women's clothing boutique featuring dresses, shackets, basics, and more.


Pure Vibes Gifts & Wellness (121 E. 4th St., Loveland): Find what you need to heal your mind, body and soul; everything from crystals to jewelry, books to skincare, and more.


Soul Shine Botanica (442 N. Cleveland, Loveland): This herbal apothecary and boutique carries herbal health care, teas, tonics and other healing products.


Cloz to Home (120 E. 4th St., Loveland): A mother-daughter duo owns this local boutique specializing in clothing, accessories, home goods and décor, and gift items.


Wild Posies (436 Cleveland Ave., Loveland): A downtown floral shop specializing in unique arrangements and high-quality handmade gifts and goods.


Downtown Art Galleries: Many internationally known and award-winning artists call Loveland home and showcase their artwork in galleries located throughout downtown Loveland. Three not-to-miss spots include: 


Independence Gallery (233 East 4th St., Loveland) features paintings, sculpture, pottery, jewelry, woodwork, photography and more, all by Northern Colorado artists.


Lincoln Gallery (429 N. Lincoln Ave., Loveland) is owned and operated by the Thompson Valley Art League and provides a venue for member artists to display their work.


Hart Gallery & Studio (135 E. 4th St., Loveland) features expressionist paintings by owner Rene Hart, as well as work by two other painters mentored by Rene: Ruth Scott and Terry Librande.
Shop The Promenade Shops at Centerra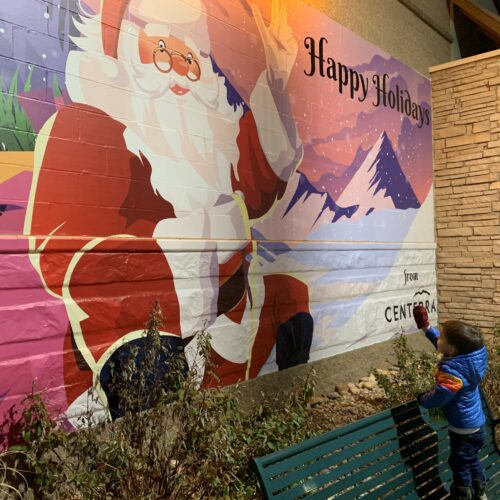 Featuring over 70 specialty shops and restaurants in a walkable outdoor mall setting, you'll find some notable local boutiques among the well-known big brands at The Promenade Shops at Centerra:
Local Options
Hometown Shops: High-quality handcrafted jewelry, home décor and unique gift items from local small businesses; like a Loveland Etsy store come to life!
Olive & Herb: Shop for oils and vinegars, seasonings and salts, sauces, rubs, dips, condiments, snacks, home and kitchen items and more.
Turquoise & Tangerine: This sweet local boutique is going online only after July 29. Take advantage of 35% off men's and women's clothing and accessories, kid's clothing, home goods and more.


Big-Name Brands
Bath & Body Works: Featuring fragrant, flavorful personal care indulgences, including shower gels, locations, candles and accessories.
The Children's Place: Kids' fashions and full outfits for newborns to young teens.
Macy's: The legendary New York department store offers the best in apparel, jewelry, cosmetics, home furnishings and more.
J. Jill: This specialty retailer carries high quality, versatile women's apparel, accessories and footwear.
Zumiez: This popular shop specializes in young men's and juniors' casual, active and beach-related sportswear and accessories.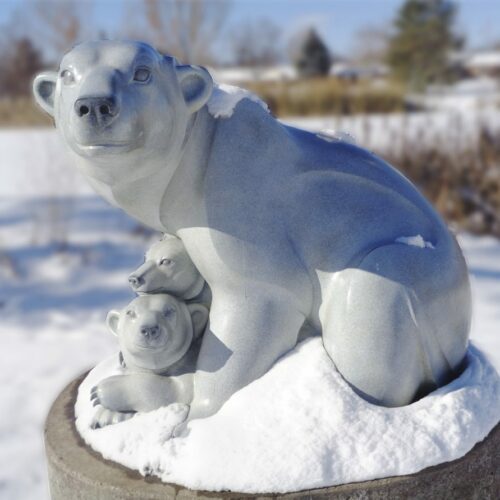 If you're looking for something truly unique, inquire about Loveland's mini sculptures. The Loveland High Plains Arts Council offers miniature versions of some of Benson Sculpture Garden's beloved works, so you can "take home a piece of the park." Call 970-663-2940 for more information.
These are just some of the MANY holiday shopping options Loveland has to offer. From the Colorado Cherry Company to the west to Osborn Farm to the east, there are so many great holiday shopping options to choose from. Happy shopping!